Travel to Namibia – is that possible at all?
This is by far the question we've heard most often lately. Not only while planning our honeymoon. The short answer is YES, it can be done. Where the question comes from is relatively clear. The topic of corona continues to dominate everyday life. Especially here in Germany, the fear of further mutations and next waves of infection, coupled with constantly adjusted regulations, ensures that a mixture of worry and confusion dominates everyday life. Travel is currently (April 2021) an extremely controversial topic. No wonder people lose track of whether it is still possible to travel at all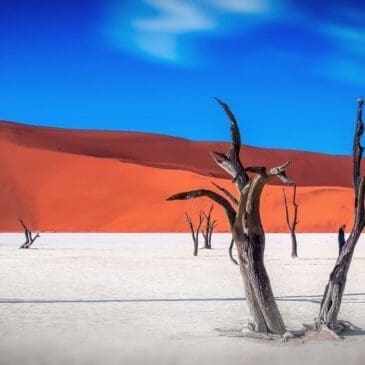 Namibia can be considered a safe travel destination
A short conversation with clear facts helps to clarify the astonished questions as to whether it is possible to travel to Namibia at all. Of course, the pandemic has not stopped in Namibia, but the number of cases is comparatively low due to the low population density. With a total incidence of just under 50, the figures are far below those of other countries.
Within a camping self-drive safari, you are generally extremely low in contact. In addition, there are of course also nationwide hygiene concepts that are firmly established to protect the spread. In our special case, we even travel to a safer area than we would have at home. By the way, our travel info & blog section offers you more details on the current corona situation in Namibia, as well as general overviews on case numbers in Namibia & Botswana.
The flight itself also poses no major risk. Due to the mandatory testing for entry, it is ensured that all fellow passengers have also tested negative before departure. The hygiene measures in the aircraft itself is also very sophisticated. In addition to the mandatory wearing of masks during the flight, for example, all Lufthansa Group planes are completely cleaned and disinfected at every landing. In addition, the filters of the air purification systems on board are completely changed every hour to rule out any possible spread. Last but not least, there is currently also a weak booking situation, so that the planes have a very low occupancy rate and distances can be maintained accordingly.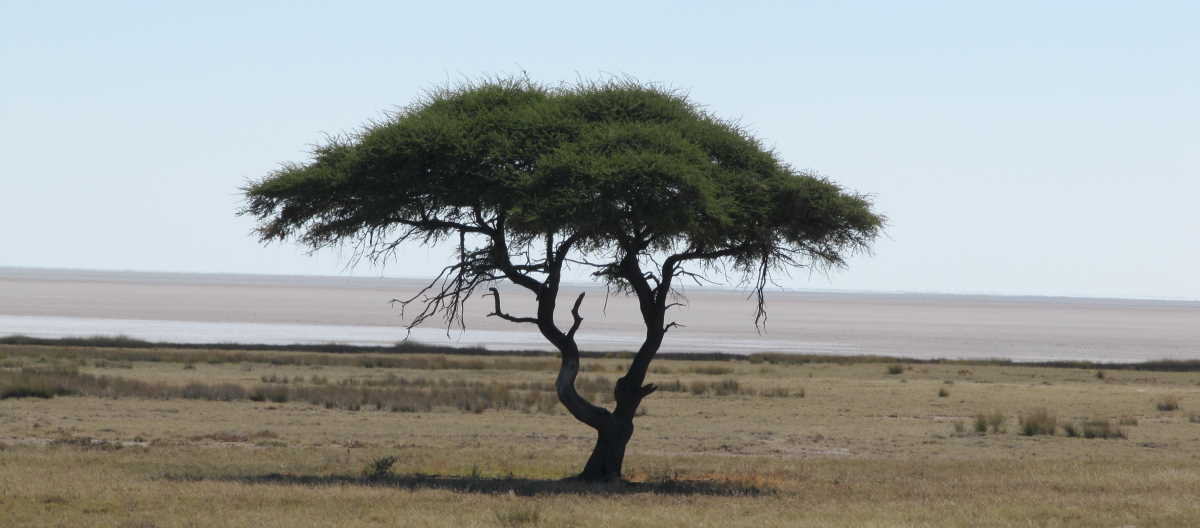 The general desire to travel is still unbroken
If you explain these facts to all those who ask, the reaction is also very similar. "That's great – we'd like to do that, too." People's general desire to travel seems to be unbroken. Namibia as a long-distance destination also remains a place of longing for many.
In the vast majority of cases, however, the worry of being stuck with cancellation costs due to changing regulations prevails. In addition to various consumer protection regulations, Corona travel insurance, which can now be obtained at low cost as well as customer friendly cancellation policies can help here.
But even more predominant is the concern about recurrence? How, where, when do I have to get tested? What quarantine regulations will apply until then? For most in permanent employment, these are very critical questions that should be clear before departure. There is not so much a lack of information, but the volatility of regulations makes clarity very difficult.
This volatility in combination with the desire to travel is also reflected in the travel requests in the Dusty team. The number of requests is increasing, although these are usually extremely short-term. The motto of the hour seems to be: travel when you can.
How to plan a great honeymoon in times of Corona?
You can basically proceed here as with any other self-drive safari. Either you can be inspired by ready-made offers and book them or you get creative yourself. Of course, the project itself must first be determined. In our case this was relatively easy. Long before the wedding date itself, the destination of the honeymoon was clear. Namibia!
Honeymoon? – YES! Only when and how long?
The next critical question is the duration of the trip. Since we took extra time off this year to be able to travel, free time was not the main problem. Since in Namibia the tourist visa allows up to 90 days stay, the restrictions are also quite low here. After a few considerations, we decided to travel for 2 months. This basically allows us to travel the entire country without having to hunt from one place to the next.
Finding a date for the trip was indeed a bit more complicated for us. The uncertainty described above due to volatile regulations in our home country also influenced our planning
When can one fly? Will there be travel bans if necessary? Will there be an earlier possibility of vaccination with a bit of luck? Which regulations expect and with the return journey?
Questions upon questions quickly piled up. It is impressive that all these questions revolved around our home country and not around the destination. On the contrary, if you follow the regulations in Namibia, you can see a remarkable constancy.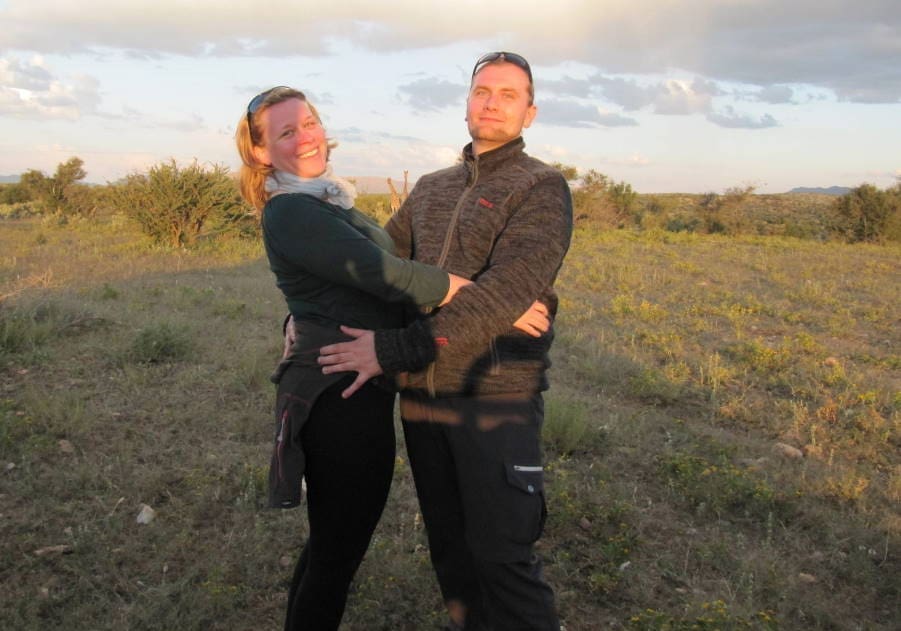 Dare to be spontaneous and flexible
The solution to all these questions is quite simple, but not the greatest strength of a typical German – flexibility and spontaneity! Since we have no chance to influence the regulations and they would change several times until our return trip anyway, we simply deleted these variables from the equation. And so it was not until early March that we chose April and May as our travel time.
This period offers several advantages at once. During the lockdown, we would not be able to use the time in Hamburg meaningfully anyway. Travel is still allowed. Lufthansa still reliably offers a direct flight from Frankfurt to Windhoek. In Namibia we can still fully enjoy the effects of the abundant rainy season. And last but not least, the chances are good to perhaps be able to come home to a calmer situation in the summer.
The decision was made and flights could be booked directly. The level of airfares also held a small surprise for us. The costs are currently at about the same price level as we last saw in 2018. This is easy on the travel budget.
Next step: route planning for the honeymoon trip
Since Sunna & I have a total of about 17 years of experience with Africa travel, we decided to get creative ourselves. Quickly the question came up, how we can fill 2 months at all sensibly. The daily stages should not be too long. Our stays should not be only 1 day. And then also the agony of choice with the many sights of Namibia.
Again, a very pragmatic approach helped. Step 1: everyone is allowed to write the places on a list that would be the clear destination of the trip. This quickly resulted in a relatively long list of well-known favorite places, but also completely new destinations that urgently need to be explored.
Then how do you get to the route before the list? Clearly a map must come. So we can see if the places already become a useful route. A simple and helpful tool here is Google MyMaps. With it, you can create your own maps and route overviews free of charge with the help of Google Maps. So, as usual, we started by entering all the places on the wish list as individual destinations. This quickly brought the realization that our honeymoon would indeed cover almost the entire country. After we fed our individual destinations as north and south routes into the route planner, the whole thing almost looked like a finished itinerary.
From the rough route to the real itinerary
The itinerary together with the date and duration directly provide the first feelings of happiness. The safari honeymoon is taking shape. However, it is not yet enough to get on the plane with it. A proper itinerary and accommodations are needed. Without a vehicle, you won't get very far either. This is the time to involve a tour operator in your own planning. This way you get the support you need in creating the itinerary, finding accommodations but also the right rental car. Sunna & I have luckily good relations with Dusty Trails Safaris & Car Hire Namibia 🙂 .
Joking aside. Breaking down the rough itinerary into a concrete travel plan is indeed a hard piece of work that requires both experience and contacts. Where is it worth spending more time at a stretch? Which accommodations are recommended? Are there areas that may not be currently passable due to rain? For us on the Dusty Team, the task was no piece of magic. However, if I put myself in the position of a Namibia travel beginner who wants to put together his own tour at a reasonable price, it is a much more complex task.
In any case, the result of our planning looks extremely appealing and motivating. And despite the widely distributed destinations and generously distributed time, there is still plenty of room for spontaneous adjustments to the route. Therefore, our first lessons learned: even if you want to travel almost the entire country in a relaxed way, you don't need two months. Another plus point for our travel plans is that most accommodations are currently anything but heavily booked. Accordingly, we can also make relatively easy adjustments and rebookings on the road. But beware: if you are traveling on the basis of a firmly organized program of travel providers, you should rather clarify such spontaneous ideas in advance to avoid unpleasant surprises.
What's next for the safari honeymoon?
The departure is approaching, suitcases are packed, negative PCR tests in English are safely stowed in the luggage. The journey can start. Updates from Namibia and our discoveries will be published during the trip. You will find them either directly linked here or in our travel blog category.
More posts related to the safari honeymoon