The Dustys in short words
Dusty Trails Safaris is a family tour operator in Namibia offering a personalized safari experience in Namibia and Botswana. Together with this regional dedication and our valued partner company Dusty Car Hire we offer full services such as pre-built trips, designing individual trips to your desires as well as car & camping gear rental.
Come and find your way to discover the beauty of southern Africa!
Looking for more insight on "the Dustys"? Check out the about us section and the Dusty family!
Our passion: Individual safaris to Namibia and Botswana
There are many package tour providers to Namibia where you can simply select and book standard tours from a large catalog. However, our philosophy is different. Every person is unique and so are their preferences for travel and experiences. We want to support the uniqueness with our safari offers. For this reason, we want to create experiences for you that are just right for you. In this way we want to transfer our passion for the country, culture and natural beauty to you. This is exactly what our company motto stands for: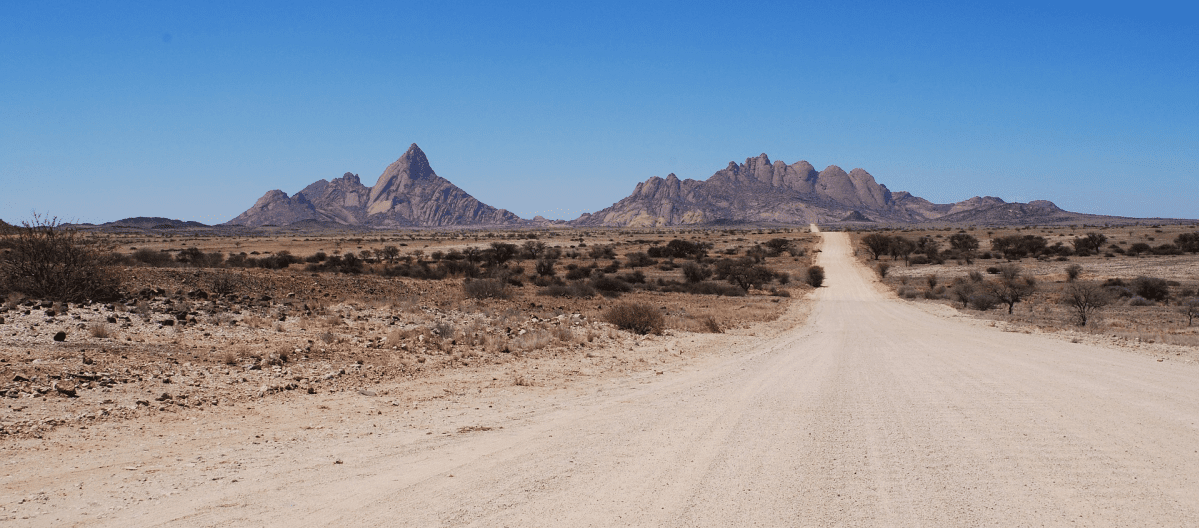 Leave the dusty trails behind and take the beautiful memories home with you.
THE DUSTY SLOGAN
How we design your individual safari experience
The short answer is: first class service, regional focus, a safari enthusiastic team and selected partners.
With us, service begins even before the initial contact. With our public information we try to inform you already in advance in the best possible way. Our website gives you an overview of our offers in the area of camping, lodge and self-drive safaris, safari rental vehicles and camping equipment as well as valuable information and tips around safari travel. You can stay up to date with news about our destinations and interesting facts via social media. If you are still generally undecided whether and if so which type of safari suits you best, you can check this in advance using our Safari Trip Finder.
To make it easier for you to choose the itinerary, you will find several pre-designed tours. You can request these directly or use them as a basis for your individual tour planning. With this selection for your preferences and whishes you can get in contact with us Our team will then make appointments with you to record your wishes and from this put together your personal safari trip. To make the consultation as pleasant as possible for you, we rely here on regional travel consultants. In this way, we can both take local customs into account and ensure that advice is provided in your native language wherever possible. During the trip we will accompany you with one of our local guides or we will be at your disposal for advice and assistance in the distance.
The regional focus ensures appropriate expertise for your destinations. Not safaris all over Africa, but individual safaris to Namibia and Botswana and the rental of appropriate vehicles and equipment is our core competence. We want to make sure you're not traveling anywhere, so we're happy to offer our own favorite destinations and pre-screen accommodations for you. Our team of native Namibians and safari enthusiasts with several years of experience forms the basis for this. Our selected partners also help here, as they can sweeten your trip even more with special offers on site. In the area of camping accommodations and additional activities, it is especially important to us to take advantage of the offers of the local communities to support them in their work, their development and simultaneous preservation of the cultures.
What kind of safari travel are you looking for?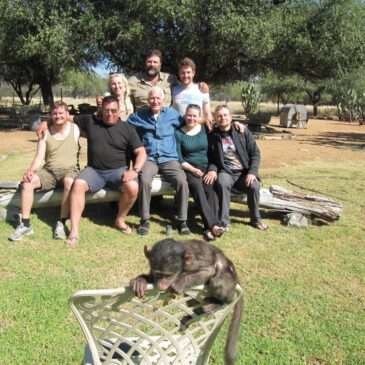 Join a small group of people to share your safari adventure as you are guided along the journey.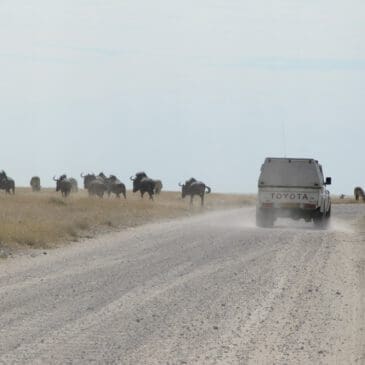 Explore the beauty of the bush on your own, but leave the organization and planning to the experts.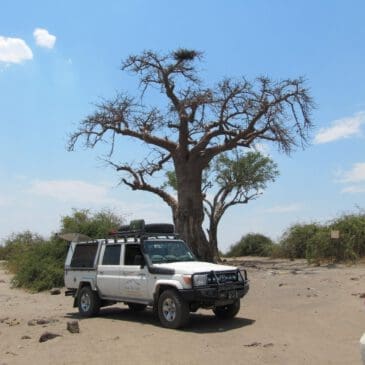 You already have travel plans, but lack good equipment? Check out our rental fleet to get the perfect car for your trip!
Individual safaris to Namibia and Botswana as a family event, honeymoon or also as a company trip
Did you know? A large part of our trips are not booked for classic tourist reasons at all. Quite the opposite – safaris are seen by many as a very special experience and sometimes also a special challenge. For example, families often contact us who have always wanted to spend a very special vacation together in a larger circle of relatives. Likewise, the beauty of nature with romantic sunsets and the prospect of togetherness in exotic surroundings also attracts newlyweds to southern Africa. Even corporate trips as team building measures or reward for special services are reasons for a safari trip.
So you see – there are many good reasons for a trip to Namibia or Botswana! What is your motivation for such a trip?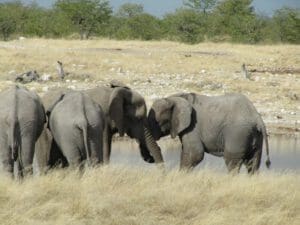 Stay in touch with us
Stay in touch with dustynamibia.com through our contact page or any of the external platforms we currently support. Don't miss the regular updates on Facebook or enjoy video clips from our tours on the YouTube channel!
---