Looking for a special trip?
Are you bored of the usual package vacations? Are you looking for something new – exciting, exotic and close to nature at the same time? Fascinated by the animal world and foreign cultures that live in harmony with the animals?
Should you have just nodded and caught yourself, another question arises – have you ever thought about a safari trip?
On safari trips, you will travel through one or more countries in Africa, enjoying the wonderful, varied landscapes and looking out for wildlife. Your way leads you through normally populated areas, where you can get an impression of the country and its people, as well as in specially protected reserves and national parks. There are often the best opportunities to observe wildlife in peace and to capture their experiences on photos and videos.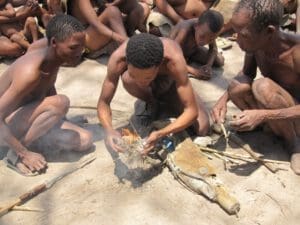 Our Safari Trip Finder – Find out which type of Safari suits you best
Not all safaris are the same. There are now travel formats for almost every taste. The destination is of course first and foremost decisive for what landscapes and animal species you can expect, but also what climatic conditions you have to adjust to. Next is the question of suitable accommodation. Here too, there is a wide spectrum of very close-to-nature camping safaris to luxury lodge safaris, where you can enjoy all the comforts of modern life coupled with African flair. About the type of safari you can also strongly influence your travel experience. Do you want to explore everything on your own as part of a self drive safari or do you prefer to enjoy the company of a group tour and the advantages of always being accompanied by a local guide?
The agony of choice does not make the decision easier here. For this reason, we would like to support you with the Safari Trip Finder to find the right trip for you. Of course, we are also happy to advise you in direct contact!
Experience magical safari trips in Namibia and Botswana
Dusty Trails Safaris specializes in safari trips in southern Africa. Our core destinations are Namibia and Botswana. Both countries are ideal safari destinations due to their diversity and abundance of wildlife. To travel both countries in combination is more or less the guarantee to find the Big Five!
More information about Destinations & Safari Travel
Would you like to learn more about our destinations? Then take a look at our info section! There you will find general travel information about Namibia and Botswana, tips & tricks around safari trips as well as current news. Of course we also provide you with information about current developments & regulations in the COVID pandemic. If you have any questions, please do not hesitate to contact us directly, as we cannot always reflect all changes directly on the website.
Browse for your next Safari Trip
In order to give you ideas for planning your trip, we always offer a certain amount of pre-planned safaris. You can book these directly and unchanged or use them as inspiration to create your completely individual trip together with us. Current overviews of our current promotions & special trips can be found clearly on our home page.
Enjoy browsing!