Let's go to the Fish River Canyon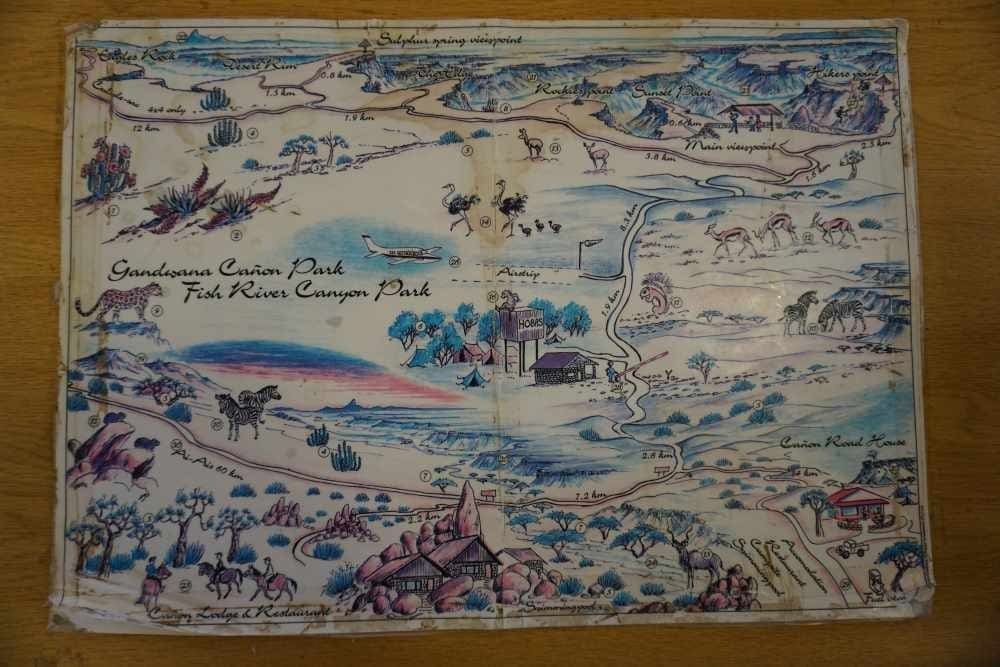 With all the beautiful experiences of the past days in our hearts, we continue south to the region of the Fish River Canyon. Here the way leads through a stony lunar landscape, in which one can see continuously new rock formations. Our hope was to find the canyon still filled with water after the good rainy season of 2021.
Canyon Roadhouse – a small oasis in the lunar landscape
The Canyon Roadhouse is an accommodation ideally situated to the Fish River Canyon. It offers besides rooms also a camping site, a pool, a restaurant and a gas station. Since in Namibia you often have long distances from one larger village to the next, you should always use gas stations – "better safe than sorry".
After a relaxed drive through the lunar landscape, we were kindly directed to our campsite. With a delicious Rock Shandy (a typical Namibian drink with a bitter liqueur – the best refreshment on a hot day!) and beer we enjoyed ourselves in the shade. The next day we hiked first thing in the morning before the heat of the day on the small trail through the hill range around the camp.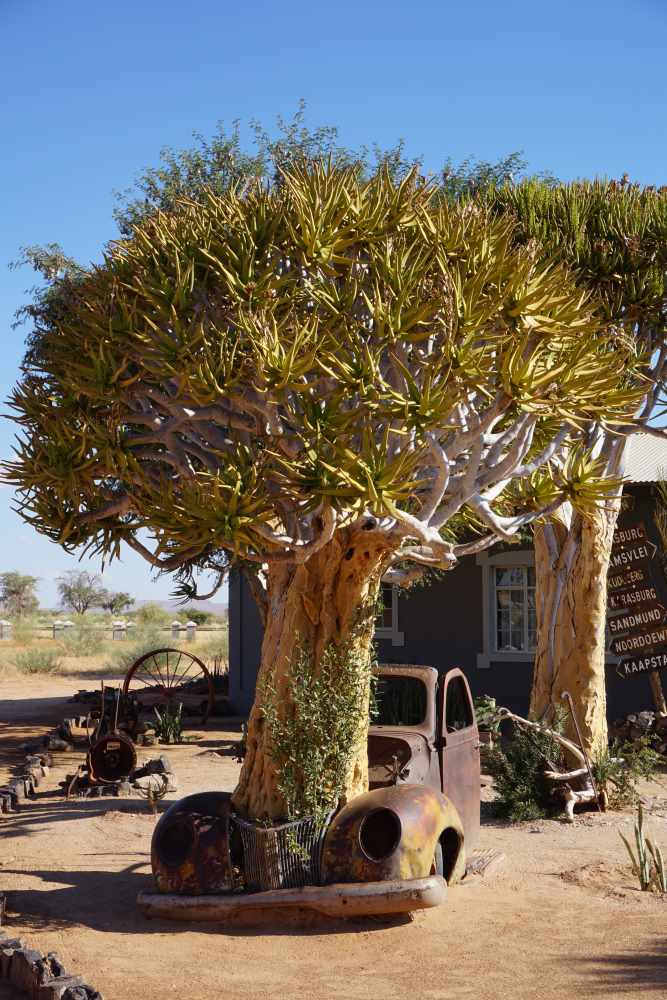 Alone in the Fish River Canyon
The valley of this canyon was formed by a subsidence, into which one can look from a plateau. The actual canyon was created by the Fish River itself in the course of time. The Fish River Canyon is the second largest canyon in the world after the Grand Canyon in America! It has a length of 161km and varies in depth up to more than 500 meters.
For the very brave and experienced, there is a 4-5 day hike through the canyon. To experience this trail you have to register in advance. The entrance alone has made us afraid…
We were not so much afraid but rather delighted by the view of the public toilet. When do you ever have a quiet place with such a view?
We drove with our car every only allowed drivable way along the canyon and enjoyed all viewpoints. Due to the very good rainy season, parts of the driving path were quite washed out and required a high degree of attention. But every single meter was worth it! It is very impressive how the view changes again by a slight change of the angle. In the 4 hours in the canyon we only saw another car in the first 15 minutes – after that we were completely alone.
More posts related to the safari honeymoon