Outdoor pool in Okavango River
Mahangu Safari Lodge is located directly on the Okavango River. It even offers an outdoor swimming pool in the Okvanago! Here you can experience the current and true natural force of the river up close – always a fascinating and exciting adventure. To protect against the reptiles living in the water, there is a cage and nets that keep the outdoor pool from unwanted visitors.
For those who do not necessarily want to plunge into the waters of the Okavango, the lodge also offers a brick pool in the middle of a green palm oasis. Adjacent to the bar, which stretches across the river, you can find refreshment in one or the other cool water.
Lizards and gray giants in the water
The animal world around the Okavango River has turned this year very much on lizards and gray giants in the water. So we could observe further many hippos bathing and drifting. As already at the Kwando River we could observe even bigger groups of hippos. Some of them had fun drifting with the current of the Okavango.
Likewise, we were to discover monitor lizards, which belong to the pangolins, on the shore sunbathing or looking for food. Further there were small and also already very full-grown crocodiles, which warmed up themselves at the bank edge in the sun.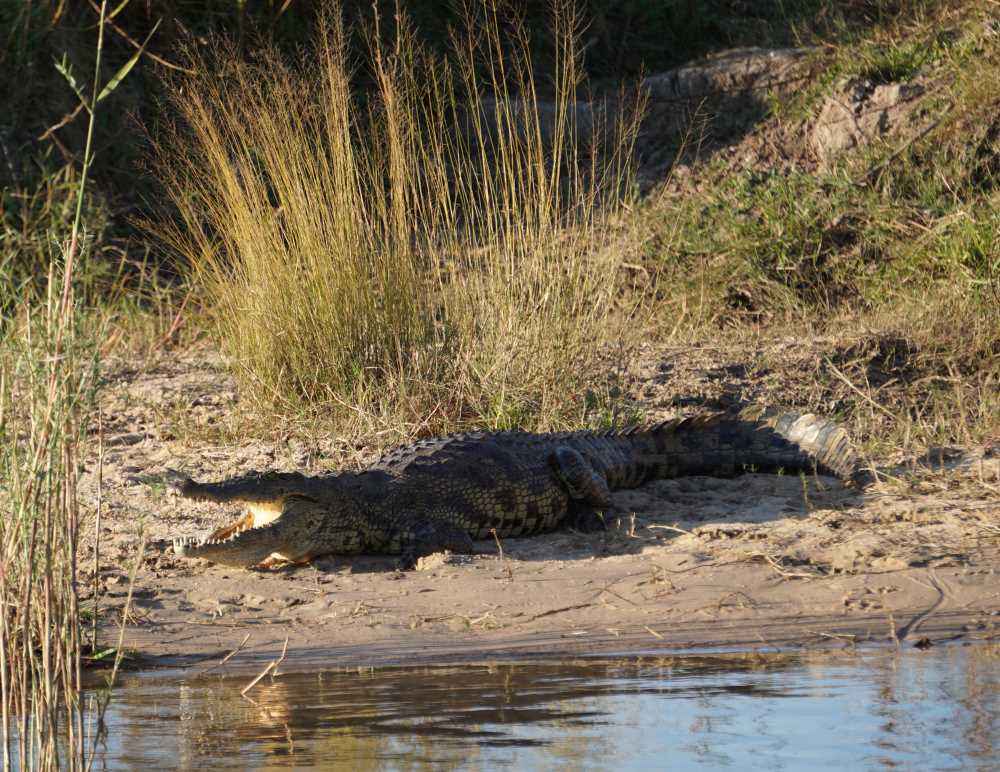 Boat trips on Okavango River
The Okavango River is bigger and wider than the Kwando River. Here, too, boat trips are a very special experience, to which we dedicated ourselves a few times. One drives along the borders of the Mahango and Babwata (Core Area Buffalo) National Parks. With some luck you can spot herds or single animals on the river banks – but here it is true that there is no guarantee. Likewise, there are various birds of prey foraging in the trees around the banks. Furthermore, with a lot of patience you can also spot kingfishers, the so-called crested kingfisher. These colorful feathered fellows can be found about one meter above the waterline – but you have to be quick, because they flutter away incredibly fast.
It is always a wonderful experience to go by boat into the setting evening sun. A sunset on the Okavango is over pretty quickly – but leaves nothing to be missed in terms of romance!
Stay tuned!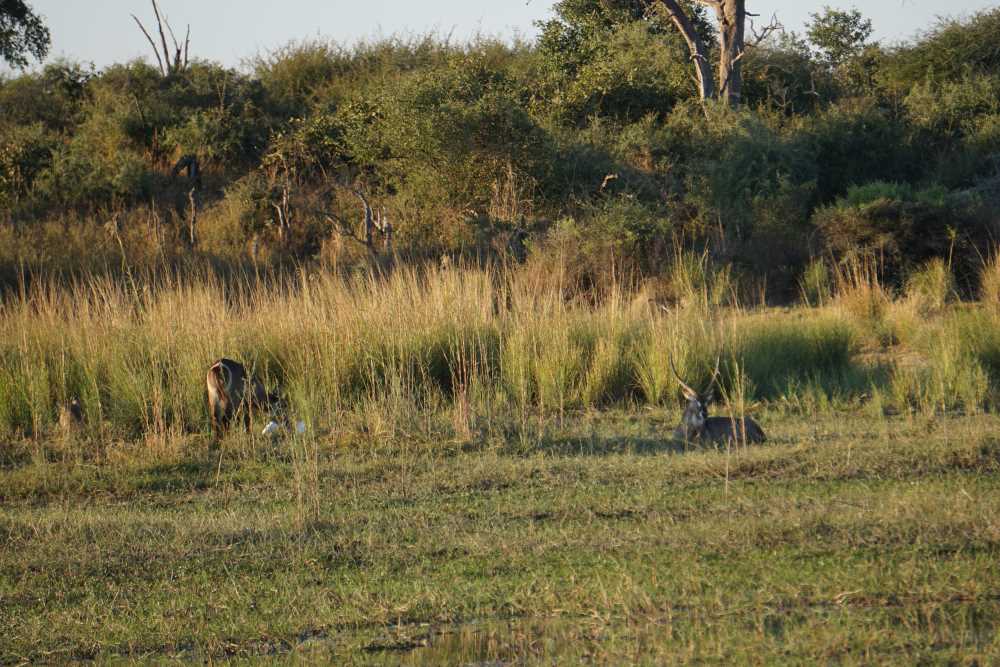 More posts related to the safari honeymoon