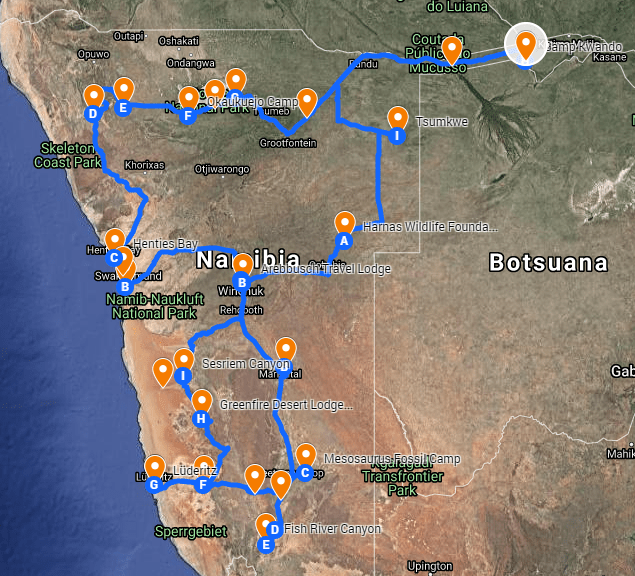 A last stop to relax before flying out
For the last stop of our honeymoon we chose Duesternbrook, the first guest farm in Namibia. It is located just outside of Windhoek and thus offers total peace and pure nature. Just the right place to slowly get used to civilization again after a few days or even weeks in the wilderness.
Relaxed atmosphere and delicious food
The Duesternbrook Guest Farm has different accommodations for its guests, such as rooms, chalets, safari tents and various campsites. The historic farmhouse is situated on a small hill and offers a beautiful view over the landscape and the specially built waterhole. A small pool provides refreshment in the hot season. There is guaranteed something for every taste and budget. The first guest farm in Namibia is happy to set the table for its guests – be it for an opulent breakfast buffet or a delicious three-course menu for dinner. Of course, you can also indulge in a small snack at lunchtime.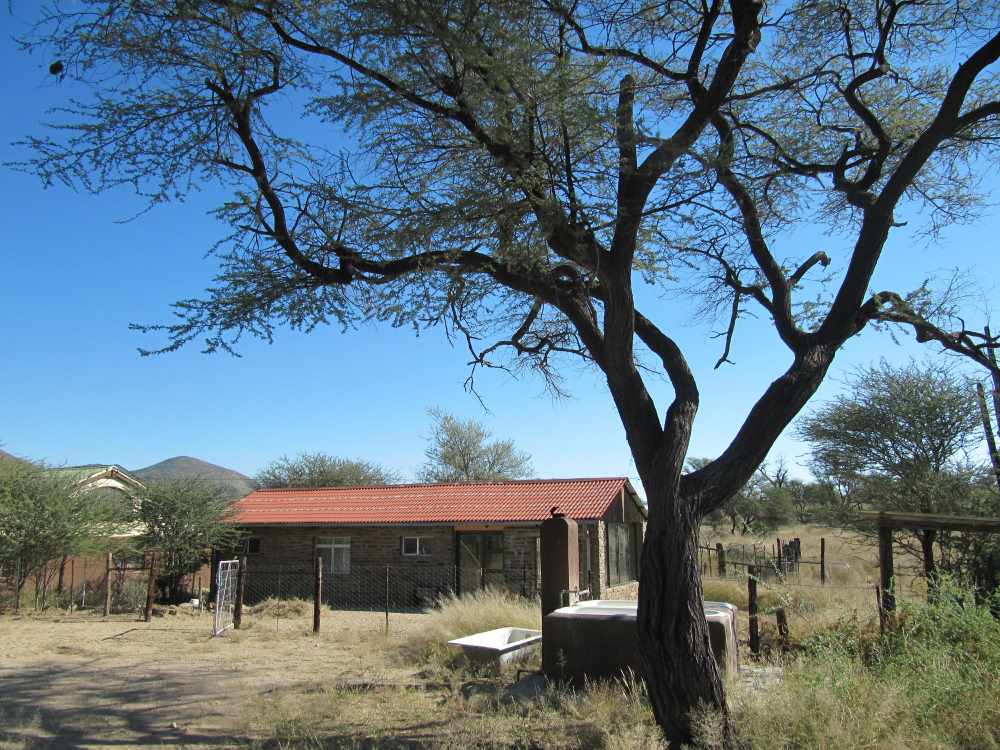 Recreation in private nature reserve
Duesternbrook offers diverse opportunities for recreation. We especially enjoy walking through the beautiful landscape of this quiet nature reserve. On different long and well-marked hiking trails you can observe birds as well as other animals with a little luck. A special attraction is also a horseback ride to observe wildlife. On the back of a horse you can naturally get close to many animals, e.g. giraffes and zebras.
If you prefer a guided ride, you can choose between wild cats, the Khomas highlands with the rare Hartmann's mountain zebra and hippos. Or you can simply enjoy the tranquility and the view from the terrace with a delicious cup of coffee.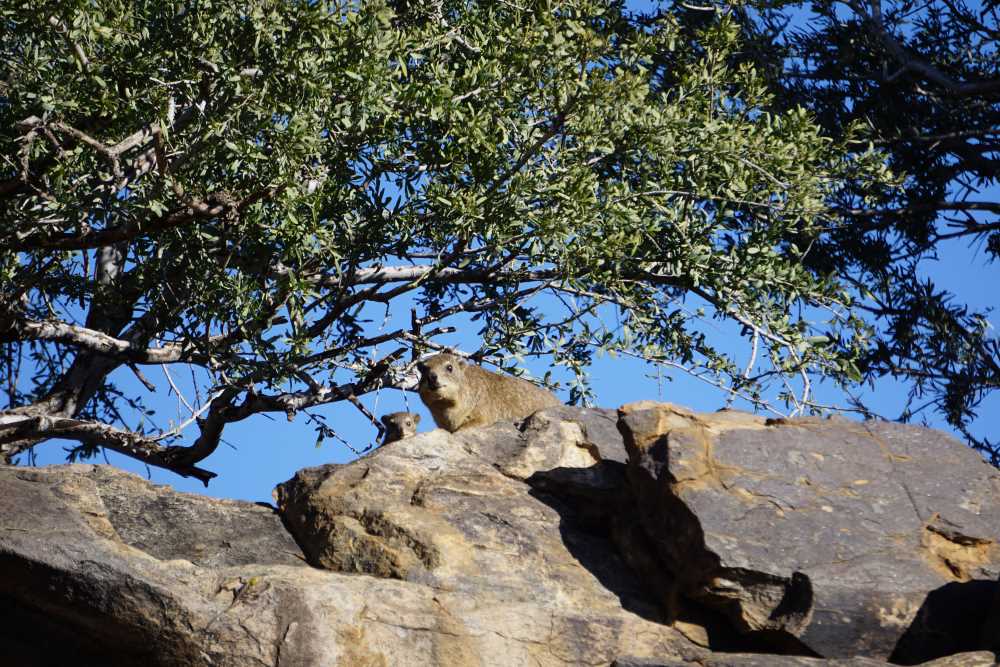 The end of the honeymoon
For our end of the honeymoon, the first guest farm in Namibia is a beautiful place! We could look back on the past weeks here in peace. Our soul could once again dangle in the beautiful nature of Namibia. And we were allowed to really enjoy once again. It was a wonderful two months at the most different places. Many of them we already knew from our other safaris. But this time we explored everything at our own pace and according to our preferences. And of course also discovered and learned to love new things.
More posts related to the safari honeymoon