Refreshment at Ongongo Waterfall
Following our time with the Dusty Family, our next destination was refreshment at Ongongo Waterfall. We discovered this wonderful place very close to Warmquelle a few years ago for ourselves. And so it was clear that the honeymoon had to include a few days of leisure including refreshment at Warmquelle in any case!
Warmquelle – the warm spring
About 10km after the junction of the Khowarib Gorge, you come to the village of Warmquelle. Already before the 1st World War a German farmer recognized the wealth of this region and cultivated vegetables here. Even today, the village of Warmquelle benefits from its warm spring. A nice community campsite is located 6km behind the village directly at the Ongongo waterfall. The only challenge is that a 4×4 off-road vehicle is recommended for the last part of the route – it is steep and rocky downhill or uphill. However, before reaching this small demanding road, one rumbles comfortably through the widely spread settlement, which consists of corrugated iron and mud huts. Many children of the settlement offer their goods along the way, e.g. handmade dolls, carvings, jewelry or bundles of wood. It is advisable to buy wood here – on the one hand because it is really good wood. On the other hand it is important for the community that already the children learn that you have to offer something for food and money.
Once you have passed the last children, you reach the steep descent to the campsite. Don't worry – even cars with trailers can get down and up here without any problems. It only needs rest! Once this last hurdle is taken, you reach the Ongongo Waterfall Campsite.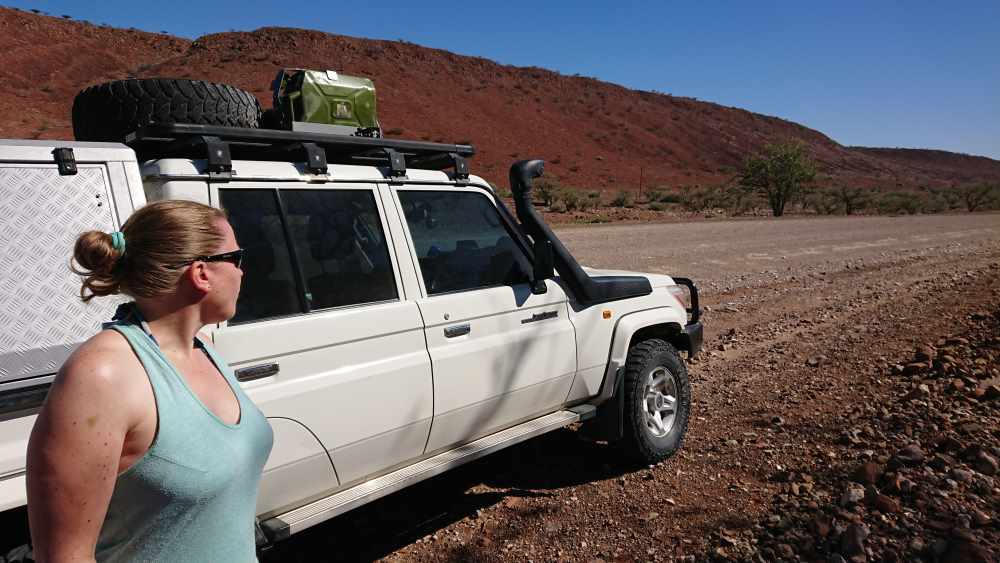 Ongongo Campsite
This campsite has been expanded and modernized within the last few years. There are nice tent sites, each with its own lapa area, toilet and shower. The Ongongo Waterfall campsite is run by the local community. The goats of the residents also like to roam through the area, which is always supplied with water – and some of them are also happy about a small rubdown.
The highlight of this place, however, is the bubbling, warm little spring that originates from a tree root. Thus, the spring water lively splashes down the rocks. Below, a pond has formed, which guarantees refreshment at the Ongongo waterfall at any time. If you like, you can even take a shower at the end of the waterfall.
We enjoyed and relaxed in Warmquelle for 2 nights. If it got too warm in the heat of the day, we simply hopped into the pond at Ongongo Waterfall for a little refreshment. In the dusk we listened to the Dassies, which make fascinating screaming sounds. A place to relax!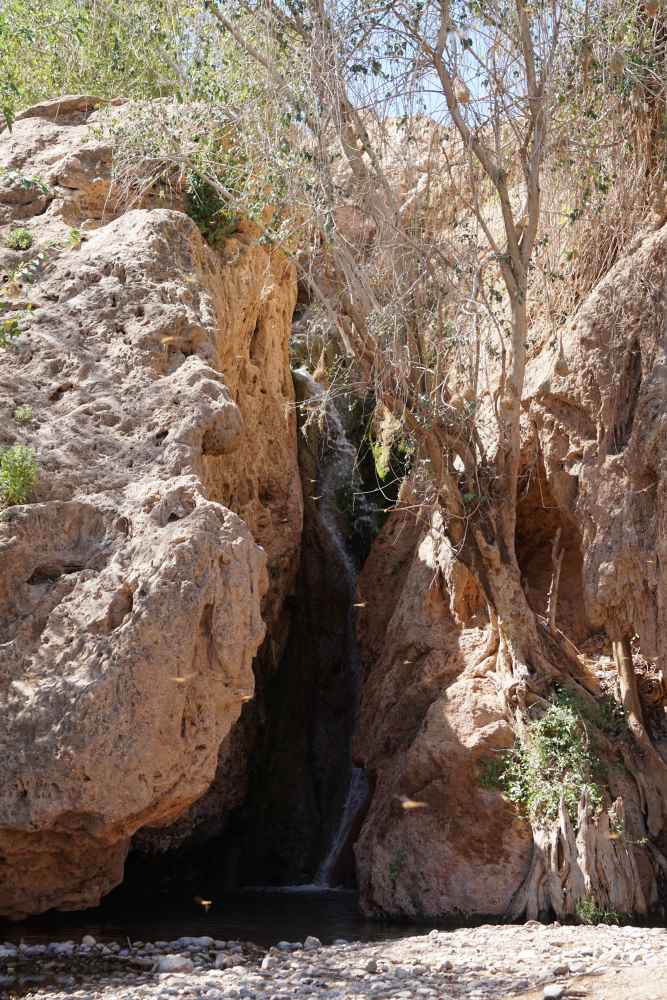 More posts related to the safari honeymoon