The dream location for the discerning business traveller, events planner or corporate decision makers.
We know how to treat you and your team. Plan your incentive travel with Dusty Trails Safaris today!
Incentive Travel is the provision of unforgettable experiences and lasting memories. Together, with our partners, we are able to offer 5-star luxury tented camping in remote locations and magnificent hotels and resorts in beautiful destinations. We will take care of all the logistical needs and you do not have to stress about anything.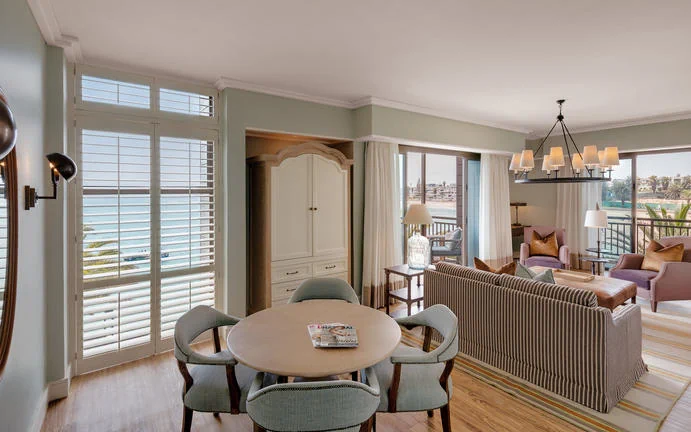 A few interesting facts about our wide-open spaces ensuring you are spoiled for choice. Namibia is the second least populated country on earth. The country is twice the size of Germany and four times the size of France. The population of Namibia is 2.2 million inhabitants. The capital Windhoek has around 350 thousand people. We welcome more and more international airlines as travel is starting to recover.
Windhoek is situated on an altitude of 1600 meters above sea level therefore very dry inland. Your welcome gift, room drop or travel bags should always include a lovely body lotion, handmade from Namibia's Marula Oil. This gift will ensure a beautiful start of your client's Namibian dream trip.
From North to South it measures 1500 km, from East to West 880 Km. The Dune belt of Namibia expands with 1500km by 120 km. We recommend Namibia for longer stays, or fly-in safaris, should you wish to see more with less time.
When travelling to Namibia there is no vaccination needed. The rainy season is around January. The coldest nights you will find during winter are in May and June. When travelling during these months, also pack a swimsuit should you decide to enjoy a night or two at the Namibian coast as the mysterious dunes next to the ocean may offer Eastern Weather, where inland can have single-digit forecast, the coastline may even reach up to 30 degrees Celsius.
What makes Namibia so special?
EVERYTHING! However, we will touch on a few highlights as we do not want to showcase all the secrets in one go!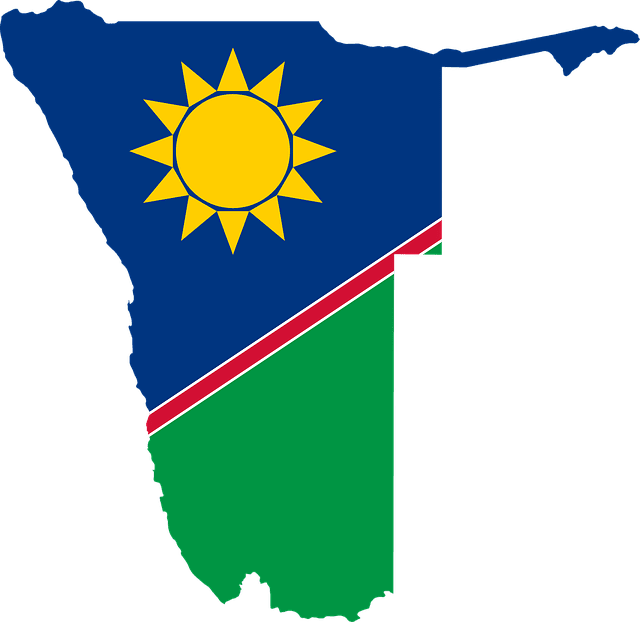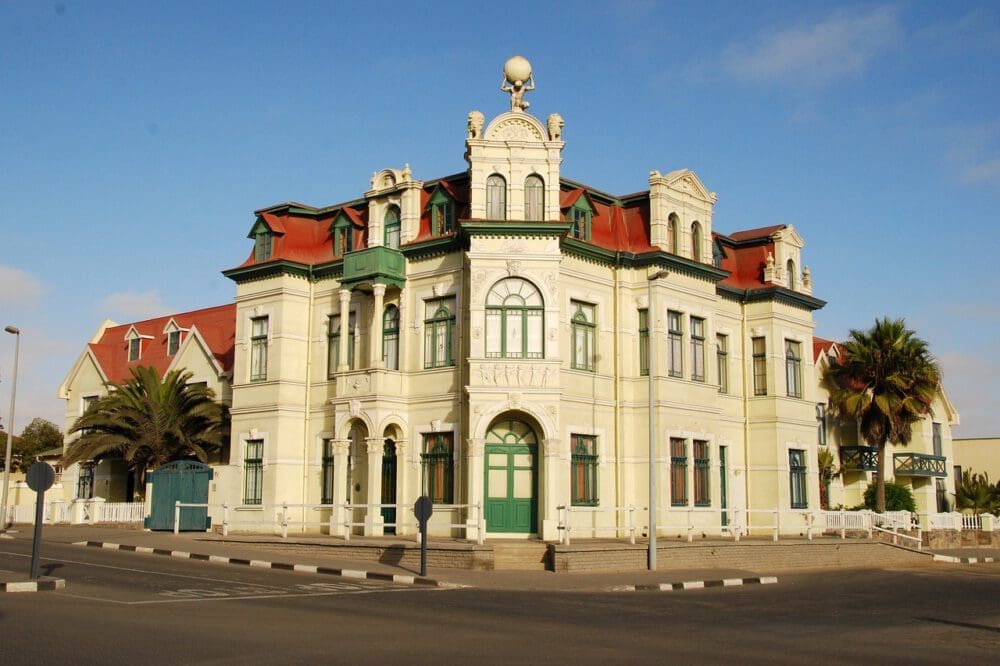 Incentive Travel with Dusty Trails Safaris
Our head office is located in Swakopmund with a satellite office in Windhoek. We are a Destination Management Company for the entire country, 30 years of years of experience. We are a diverse and passionate team working together to bring your idea to life! We are your invitation to host your big event, celebrations or incentive breakaway with us, in Namibia, in Africa and beyond.
A strong management team with years of experience in our respective fields & capable, committed suppliers, all of them gurus in their creativity, we come together to offer you an unforgettable and lasting memory of your idea, dream event or fun breakaway for your star employees.
Our company policy is to be different, exciting and up to date, offering you a world class service at a budget suitable to you. Our aim is to bring never seen before talent in Namibia as part of our exciting entertainment at your event. By doing so will not only offer new and exciting entertainment but will also create exposure and new opportunities for the young talent from Namibia. Our success is measured by your gratification.
Our Service excellences as a Destination Management Company are:
A warm welcome awaits
Specialized Handmade Room Drops, Concierge Airport Welcome, Personalised banner, cool hand towel, a glass of bubbly and friendly faces.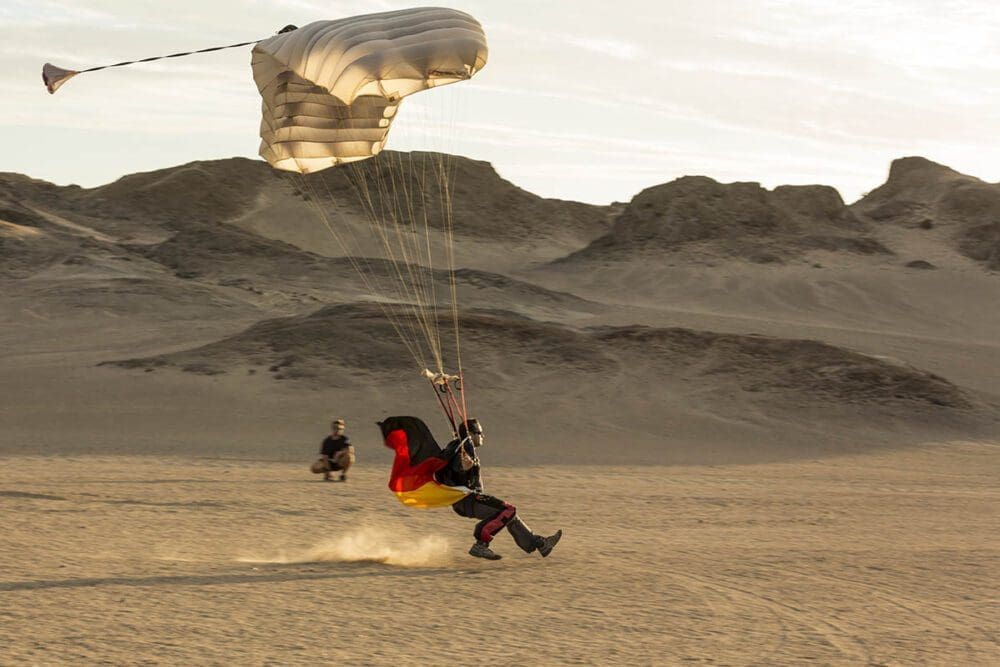 SWAKOPMUND
Swakopmund is situated at our coastal belt with some of the world's best fishing in the world. The rugged coastline on the Atlantic Ocean is directly attached to the oldest Living Desert. It is divided into three parts: alluvial plains, sand dunes and canyons. You can find the oldest pieces of rock. In these surroundings we host the world's most spectacular gala dinners known as the "desert dinner". The acoustics in these canyons are phenomenal, with light shows that will blow your mind, complete with opera singers that echoes for miles and fire spinners that will have you mesmerized.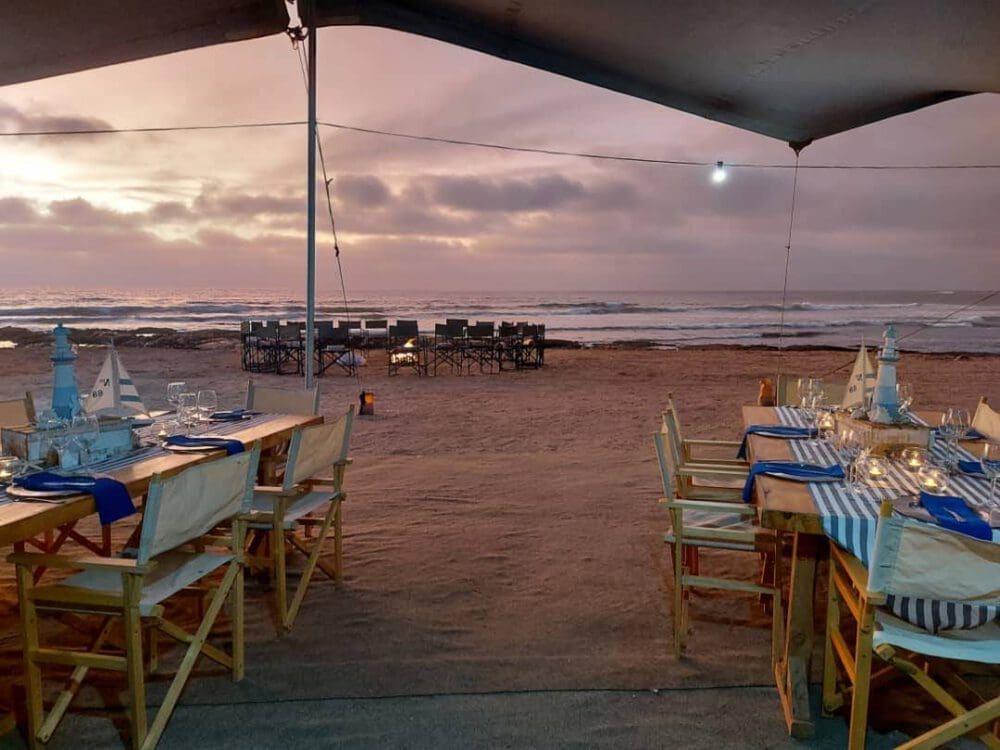 WALVIS BAY
Only a short drive from Swakopmund, you will find the natural harbour of Walvis Bay. Most of the day excursions start from here. The airport is situated just outside Walvis Bay. Here the Dusty team will give you and your guests a personal welcome.
Treat your team well with Incentive Groups
Dusty Trails Safaris cc is well known for thinking out of the box! The red carpet is ALWAYS laid out for you and your special guests.
SOSSUSVLEI
En-route Sossusvlei, stop over at Solitaire for the famous apple strudel in the middle of nowhere! Check in at Moon Mountain Lodge for lunch and overnight stay.
Buffet Dinner on the deck while watching the sunset over the fossilised dunes. Transfers to Sossusvlei, a salt and clay pan surrounded by high red dunes, located in the southern part of the Namib Desert. Full English Breakfast set up in Sossusvlei. Climb the oldest dunes in the world.
Lunch at Sossusvlei Lodge. Later enjoy dinner in the desert under the starry skies of Namibia.
Stargazing experience and Marimba band.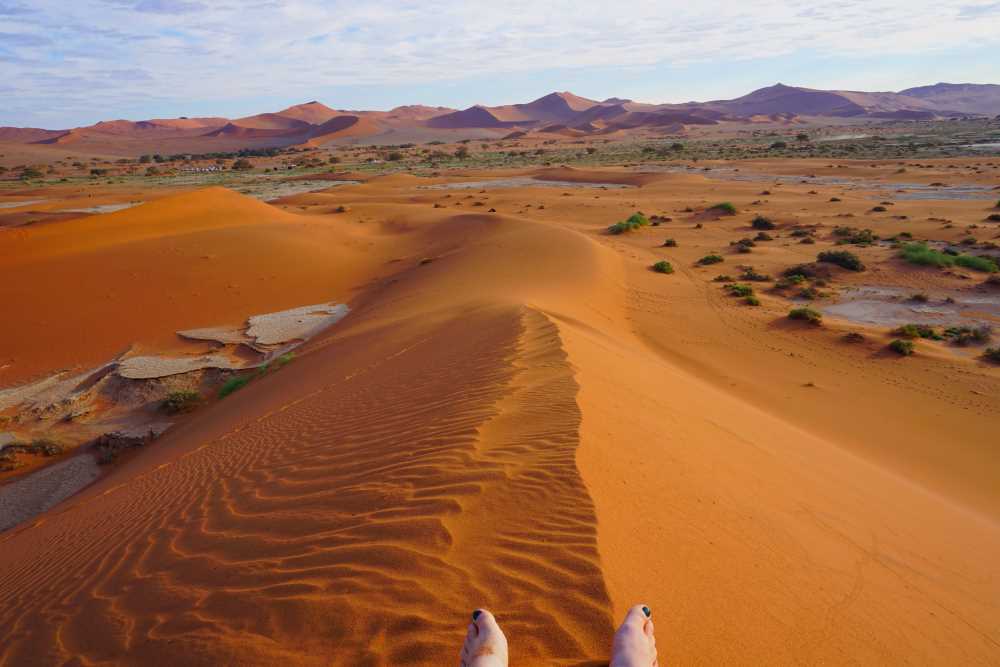 CHARTERS
Our dedicated pilots will ensure to whisk you away to the most remote and very special places. For transport we use C201, grand caravans and aero commanders. To ensure all participants reach the destination almost at the same instant, there is 12 second interval take offs.

4×4 EXPERIENCE
Instead of your usual transportation between destinations, why not do a self-drive 4×4 experience. It is currently booming and becoming very popular! You will have radio connection at all times. Each vehicle will accommodate four pax. The route will lead through sand, gravel, rocky outcrops, tarred roads and any ground you can imagine. So fun and adventure is a guarantee!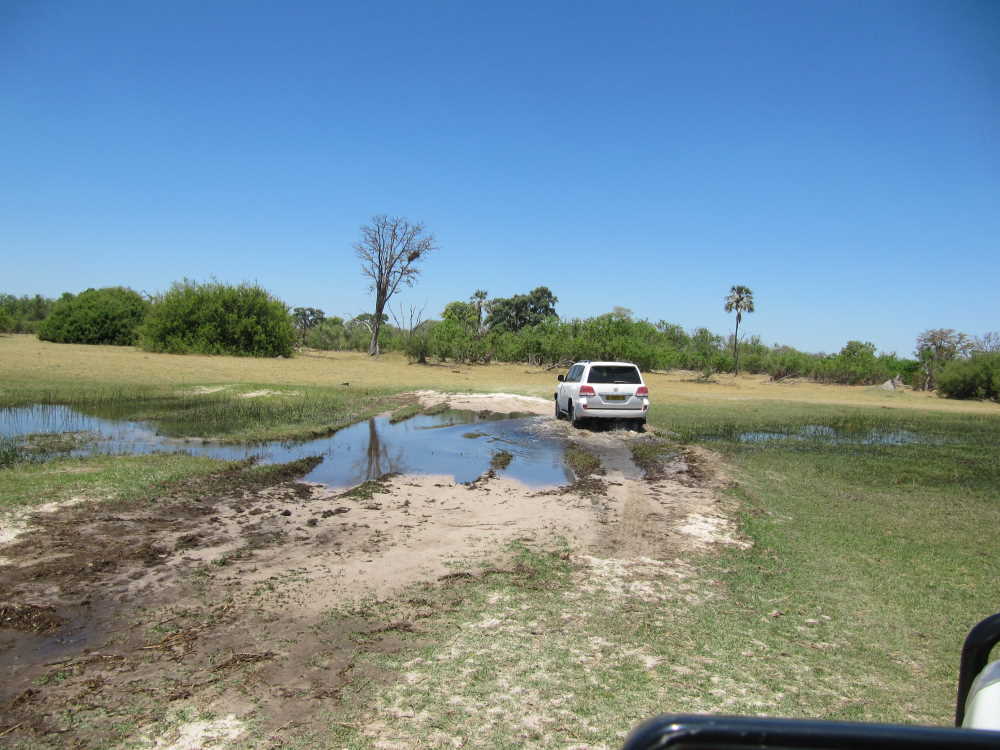 ACTIVITIES AND ADVENTURE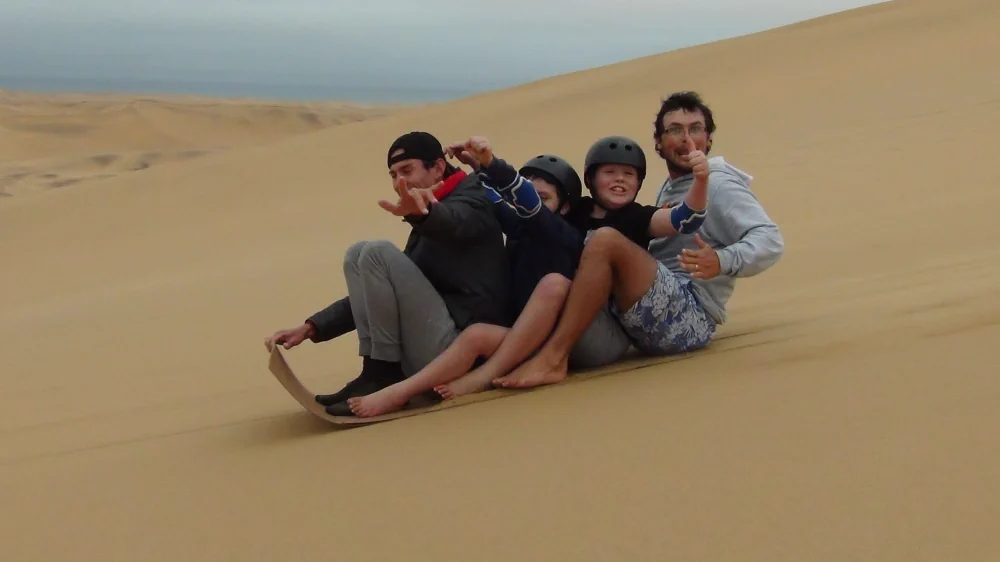 At the coast we offer a variety of activities for your team building experience. "Living Desert Tours" into the Namib explores the fascinating flora and fauna. Get your heartbeat up and pumping whilst enjoying some sandboarding on the dunes. If you are mote into some motor sounds and speed, then you will enjoy the Quadbikes in the dunes.
Enjoy the silence, open skies and vistas that go on forever whilst being up in a balloon safari followed by a champagne breakfast. This is also the best time for a spectacular early morning for sunrise.
Our dolphin cruises with some oyster tasting and chilled champagne is one. Not to forget your visitors – the seals.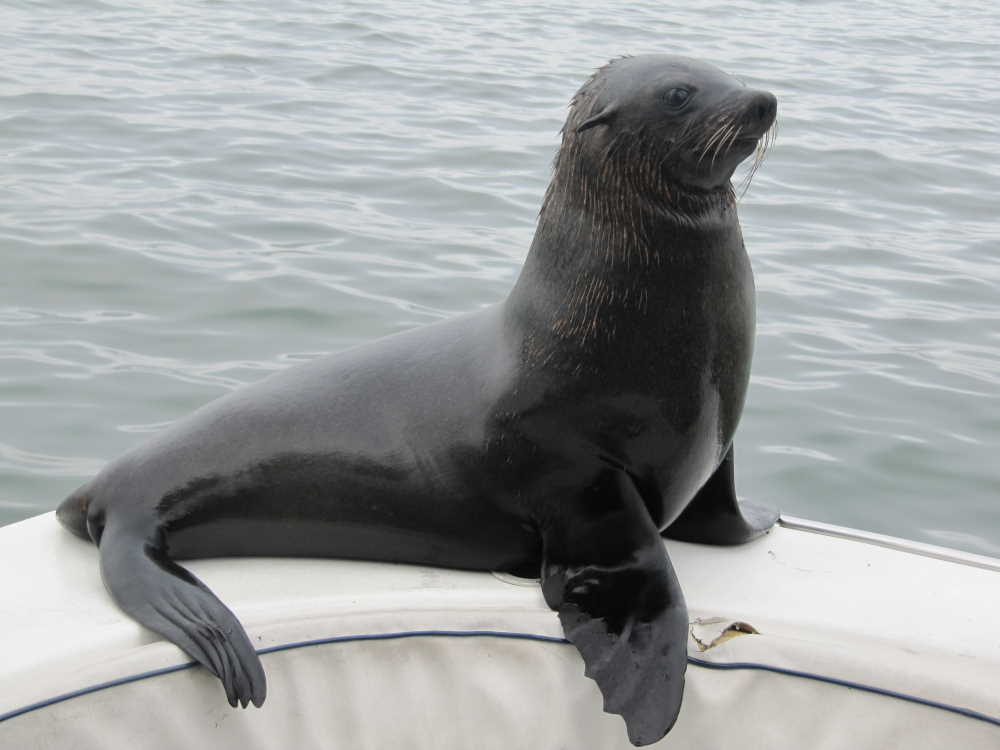 We can facilitate a group up to 150 people. This is to ensure your group gets our best attention and experience!
We ensure your team special moments whether you opt for private tented camps, always accommodating the right size, nothing too big or too small or the finest hotels and lodges.
Whatever your needs – we make it spectacular!