The unknown destination for exciting golf courses with special flair and adventure guarantee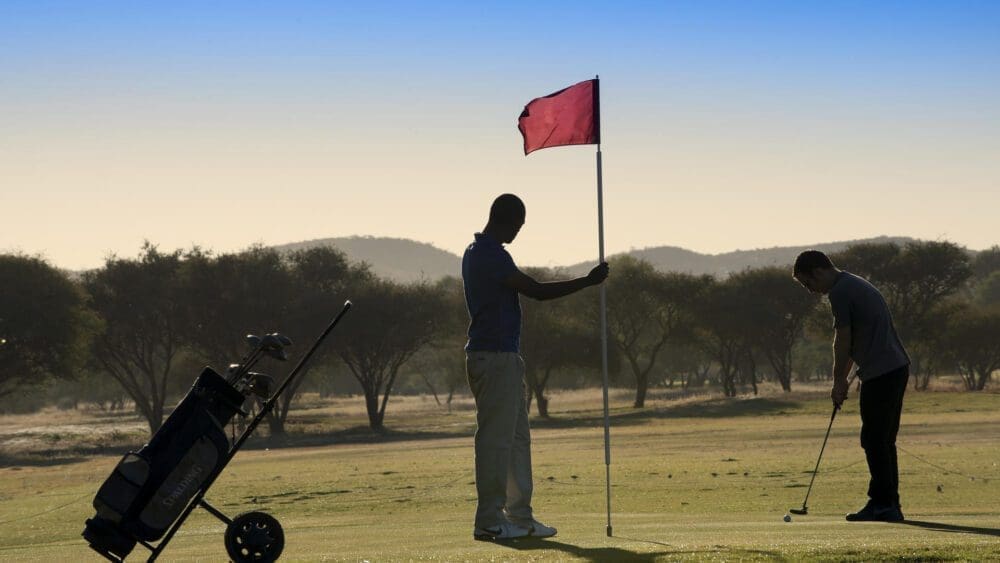 Have you ever considered Namibia as your next GOLF vacation destination? If not, you SHOULD – and here is why. During the next few weeks, we will share the top eight golf courses Namibia has to offer, including must do attractions in each location.
Namibia's Golf Courses – Windhoek
Golf course suggestion one is the "Omeya Golf Club".
With its 18 holes it is located just a 30 km drive outside the capital, Windhoek.
It is the ideal location to start your golf experience in Namibia.
Arriving at the "Omeya Golf Club", your adventure start amongst the Acacia savannah and Camel Thorn trees. Make it for sunrise or better sunset – do not miss these stunning African moments!
Golf Course number two in Windhoek is "The Windhoek Golf & Country Club". It is situated on the outskirts of the city.
It offers a green heaven, of vegetation and roaming Springbok, in which you can enjoy playing an 18- hole course.
This beauty invites you to take the variety of challenges whatever your golf ability may be.
Dining and wining can be as exciting as you please. Enjoy the infamous "Joe's Beehouse" for a "local is lekker" feel or fine dining at the "The Stellenbosch Wine Bar & Bistro". There are many traditional restaurants available too, where mopani worms and maze will excite the most exotic of tastebuds.
The city is clean, safe and well-organised, with a colonial legacy that is reflected in its many German eateries and shops, and the widespread use of the German language.
Windhoek has an interesting mix of historical architecture and modern buildings. Attractions in and around Windhoek are the Alte Feste an old fort, the 1896 Christ Church.
The Namibia Craft Centre offers local carvings and jewellery. The National Museum or the Trans-Namib Railroad Museum offer interesting history and artefacts.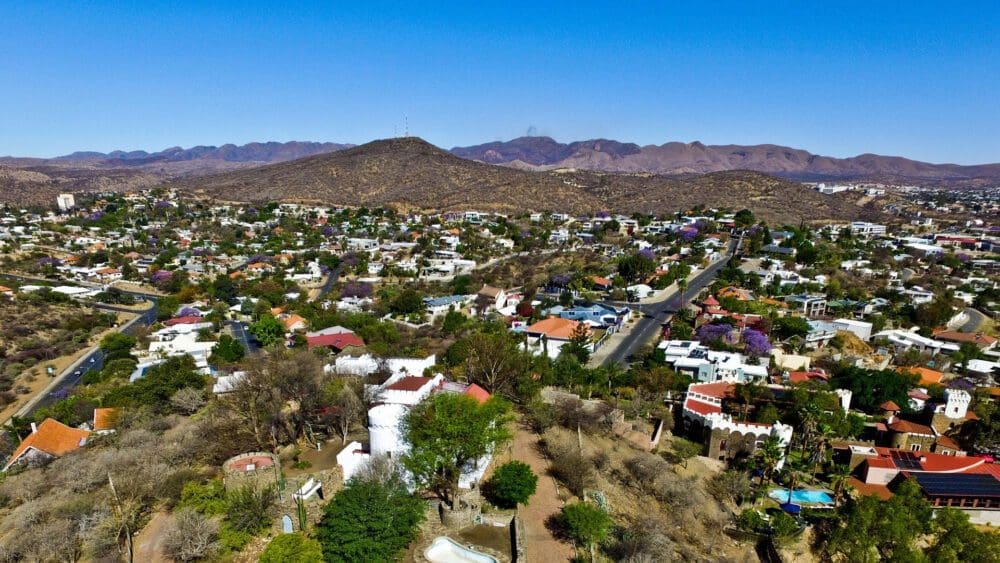 Over the coming days we will introduce you to more golf courses on our social media pages, so follow, like and share – so stay tuned on dustynamibia.com!
What's new with Dusty Trails Safaris?
Dusty Trails is continuously evolving with new and exciting travel ideas based on what our clients want.
Our aim is to have you "leave your dusty trail behind and take away fond memories". Naturally you will be back for more.
Nipping around with Dusty has never been easier. Now with even more options.
We have upgraded our fleet with new cars and trailers.
Roam our updated fleet, at your leisure, on our website. This too will be made simpler by a new reservation system coming soon.
Are you ready to start your next adventurous trip with us? Then we are more than happy to welcome you in our happy place – Namibia!
Your Dusty Team
Browse Namibia Trips
Browse Rental Cars