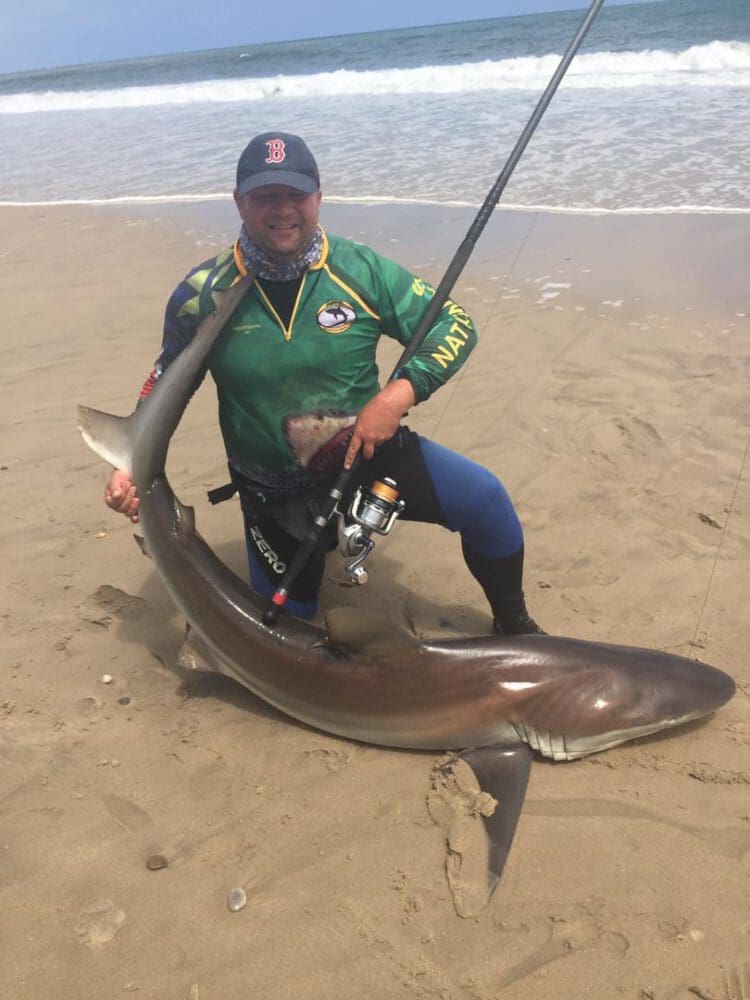 The pure adventure of shark et al fishing with guidance and adventure boost.
Have you ever thought of Namibia as a great location for your special FISHING experience? Like a shark appearing at the end of your fishing rod? If not, you clearly SHOULD – it is an amazing and unforgettable experience. NO previous EXPERIENCE needed.
We have prepared a luxury fishing trip for you to immerse yourself into this great pure Namibian adventure around the magnificent Skeleton Coast around Henties Bay!
Throughout your trip, your guide will ensure an unforgettable fishing experience with a hands on approach. Cod, seabream, galjoen and blacktail are the typical fish you will be able to catch, whether it is from the boat or shoreline. Should you really be lucky enough to catch a shark, it will be released once you got that once-in-a-life-time selfie. All shark fishing is done on a catch and release basis.
Its not only about shark fishing 😉
Fishing throughout Namibia is an adventure. Henties Bay, in particular, is a popular holiday destination known for its year-round fishing opportunities. This calm, tranquil seaside spot becomes a hustle and bustle with tourist during the December festive season. Henties Bay is home to a variety lively bars, cafes and restaurants. Visitors can look forward to visiting the seal colony of Cape Cross, walking along deserted beaches, jumping on an angling boat trip, or getting involved with a thrilling 4X4 excursion into the desert.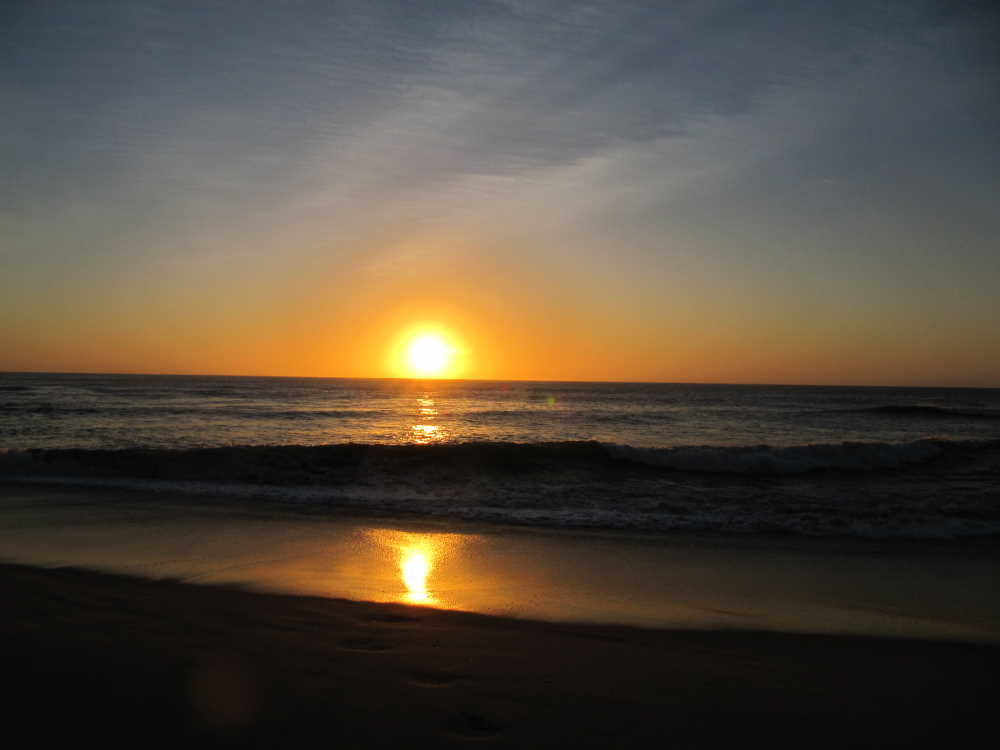 A nice and cozy place with scenic view to relax
Where to stay in the area can be a difficult decision. There are many affordable luxury properties available overlooking the ocean. Nestled between the caressing waves of the Atlantic and the rolling dunes of the Namib, lies a luxurious heaven for wandering spirits ready to escape the hustle and bustle of everyday life. Situated in the quiet fisherman's town, Henties Bay, the Ietsiemeer Beach House will exceed your wildest expectations with its panoramic views of the ocean and its award-winning architectural design. Guests will appreciate the pristine harmony of the Namibian landscape incorporated into the natural building material from the Namib Desert and surrounds. It creates a tranquil atmosphere with relaxing and warm informal spaces.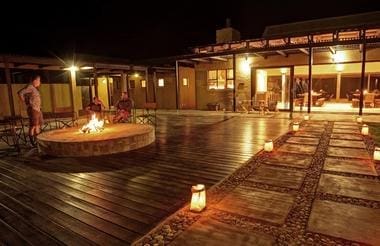 The Beach House offers luxury self-catering accommodation for groups of up to 20 people sharing, making Ietsiemeer ideal for your fishing break with friends and family. Guest facilities include 6 en-suite sea-facing bedrooms and 4 en-suite courtyard bedrooms. Overlooking the ocean, the deck provides the perfect setting for spectacular afternoon sunsets while the inviting courtyard, laid out in a typical Namibian-braai formation, provides the necessary shelter from cool evening sea breezes. To make your stay as comfortable as possible, Ietsiemeer is tastefully furnished and equipped to a high standard of luxury. Meals can also be arranged on request, including an authentic Namibian braai.
Discover our "Luxury Fishing Adventure" trip!
Fancy a fishing trip? Always wanted to get some big fish? Have a look to our dedicated luxury fishing trip to the Namibian Skeleton coast and get yourself a shark!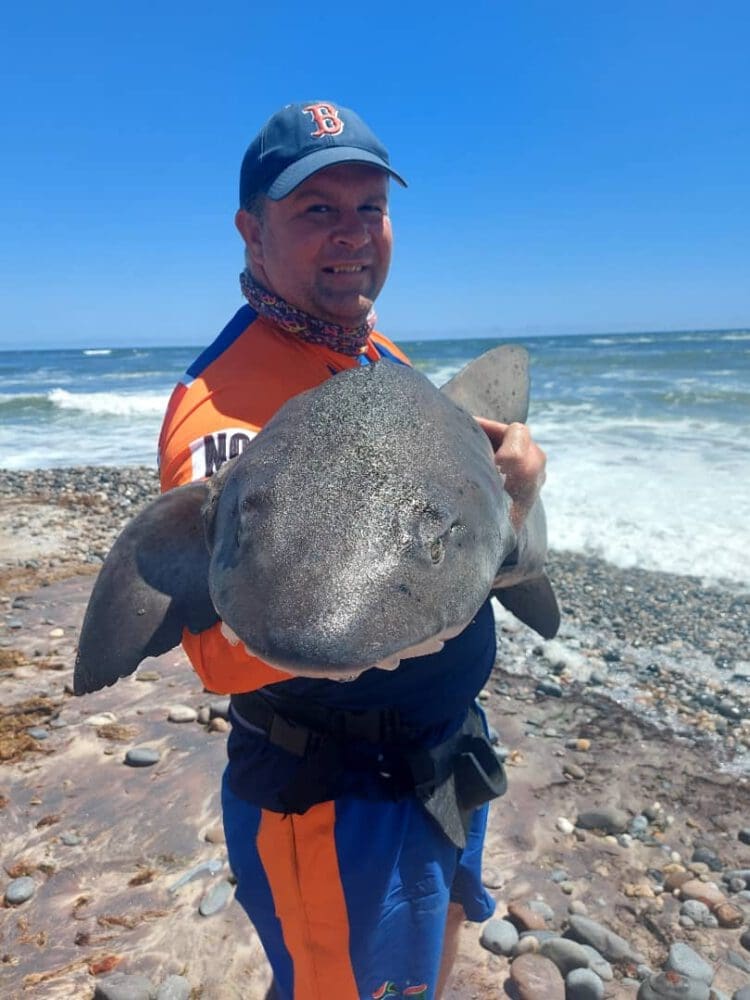 Follow Dusty trails social pages on dustynamibia.com, like and share or sign up for our newsletter to find out more.
Are you ready to start your next adventurous trip with us? Then we are more than happy to welcome you in our happy place – Namibia!
Your Dusty Team
Browse Namibia Trips
Browse Rental Cars